Resident Artist Program
Applications for our 2022 season are now available! The next application deadline is December 15, 2021. 
---
Program Overview
The Resident Artist Program provides artists with the time, space, and inspiration to explore ideas and produce work. Time spent at North Street allows you to connect with Willits and Mendocino County, while allowing you freedom to accomplish what you wish.
---
Apply Now
We are currently recruiting artists to apply for residencies for 2022! Please spread the word and forward this information to exceptional creative makers who might be interested.
North Street provides an opportunity for individual artists, duos, or collaborative groups of any discipline to create, advance or complete work in a self-guided and self-motivated way. We especially encourage partnerships of artists and scientists or artists and community activists who seek to work together in new ways to apply.
Residents pursue their practice and develop their creative techniques in a rural, northern Californian setting. There are informal, quirky places around North Street to display work, and small areas for performances or other gatherings.
There are no publication, exhibition, or performance requirements for application– we're looking for people who will make the most use of what this particular situation offers: relative seclusion, intimacy with a small town, a modest house with some fruit trees and open space, focus without pressure, interaction with a few good souls. You will be asked to share your process, but there is no requirement for finishing or producing a certain amount of material.
The house has a full complement of amenities for living and working, including a new kitchen, new bathroom, a small garden, and good wifi.
---
How to Apply
Application for the 2022 residency program is available online .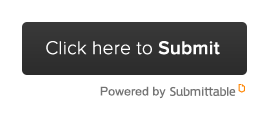 The online application portal will lead you through the required questions, attachments, and media uploads. There is a $10USD fee per proposal. If you are unable to make this payment for any reason, please email us at info@northstreetcollective.org.
The selection committee reviews proposals on an ongoing basis. Proposals are evaluated based on the quality, originality, and fit of the work to North Streets mission and current resources.
---
2022 Residency Schedule
North Street accommodates up to three residents at a time for two month residencies beginning May 1 and July 1 2022.
---
Who Can Apply
North Street Collective Residents come from a variety of background and disciplines, or are working experimentally across several disciplines. In keeping with Mendocino's unique heritage and sense of place, artists from Native American backgrounds, and Mexican artists, and artists whose work is connected to ecology have special priority for residencies. We also celebrate artists working with wood or other materials from the local natural environment; artists working with railroad-related themes; or those with a social practice related to this region of the world, including water, food system, and social justice. We are encouraging applications from artists representing the widest possible ranges of perspectives and demographics. To that end, emerging as well as established artists are invited to apply.
---
Community Outreach
In addition to working on a clearly-defined project, residents are asked to make a contribution to the community.  Artists are encouraged to conduct one public performance or event. This can take form of an open rehearsal, a screening, a reading, a class, or a talk. Workshops and community events are strongly encouraged.
---
Cost
There is no fee for the residency program. North Street provides housing and workspace, and ongoing support throughout the program. Residents are responsible for living expenses such as food, supplies, and travel to and from North Street.
If the artist initiates it, North Street will supply signed letters of support for outside funding.
---
The Facility
Remodeled in 2016, North Street combines workspace with communal living space. The flexible and multi purpose interior and grounds house formal and informal performance and work space. We have three bedrooms/workrooms, two large interior studio/gallery spaces, and two external work platforms. We encourage artists to build connections locally, and to explore all facts of North Street and Willits, inside and out.
---
What Kind of Art?
Resident artists are professionals working in or across following artistic disciplines, with priority given to artists from whom this place is most conducive to their work, especially those with connections to Native American communities, Mexico, and with an interest in ecology and the natural environment:
Literature, including fiction, non-fiction, poetry, drama, and translation;
Visual Art, including painting, drawing, sculpture, printmaking, photography, mixed media and installation art;
Plastic & Industrial Arts, including sculpting, design, and drafting;
Performance, including choreography, performance art, multi-media and/or collaborative works incorporating live performance;
Film, Video, & other Media, including narrative, documentary and experimental films, animation, and screenplays;
Gardening, Horticulture, & Wellness, including edible, decorative, and permaculture;
Culinary Arts, while we do not plan to offer a professional or commercial kitchen and will probably only be able to provide the basics in our space, we could also potentially welcome culinary artists who seek a reflective time to experiment with or write about their craft.
Science and Research, especially ecology, geography, biology
Green Building, Energy, and Design, smaller projects and/or writing about these
Political and Social Organizing, especially projects relevant to the local community
---
Application Guidelines
All applicants submit electronic materials through the submittable application portal. You must create a SlideRoom account first. You can begin your application by clicking here.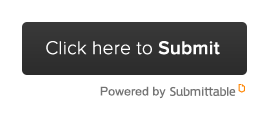 Please note the following requirements to complete your application:
⇒A complete online form
⇒A nonrefundable processing fee of $10. You may pay the fee by debit or credit card through a secure site on the online application
⇒Two current letters of reference from people who know you personally and can address your professional capacity and suitability for a residency in a relatively isolated small-town environment, working on your own.
⇒A one-page artist's statement and work plan explaining your work and what why you want to spend time at North Street
⇒A one-page biography or resume that summarizes your professional background
⇒Work samples that show previous work from the past 2-3 years. All media is acceptable. Formatting of file types and sizes for electronic submission are explained on the Submittable Portal.
⇒Which session are you applying for?
---
Evaluation
Applications are reviewed by the North Street Artist Review Committee. The Artist Committee selects artists and other creative makers who reflect the values and vision of the North Street Collective, from a variety of background and disciplines, or who are working experimentally across several disciplines.  Nominated artists are those who are engaged in high caliber work and whom the committee believes who would most benefit from the time and space offered through the residency program so that they might: ask questions and try new approaches; produce work; celebrate place; and make connections. Specifically, the Committee selects artists who demonstrate the following:
⇒Work sample and statement show evidence of original, inventive, and exciting new work
⇒Work sample demonstrates quality, technical proficiency, and is professional presented
⇒Artist's statement and resumé show evidence that the applicant's work is reflective of continued, serious, and exceptional aesthetic investigation in the chosen medium.
⇒Work plan demonstrates that the artist will maximize the benefits of a residency at North Street.
---
Questions?
Ideas? Requests? Just want to chat? For further assistance, please email us at info@northstreetcollective.org